Don't forget to Save All Changes at the bottom of this page
Taxable Status #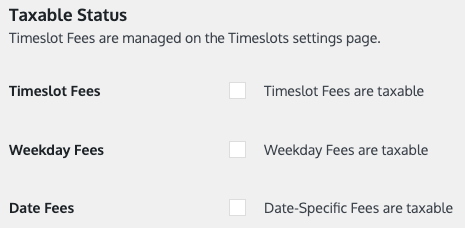 If your site calculates/charges tax, you can set here if your fees applied through BKF are taxable.
Weekday Fees #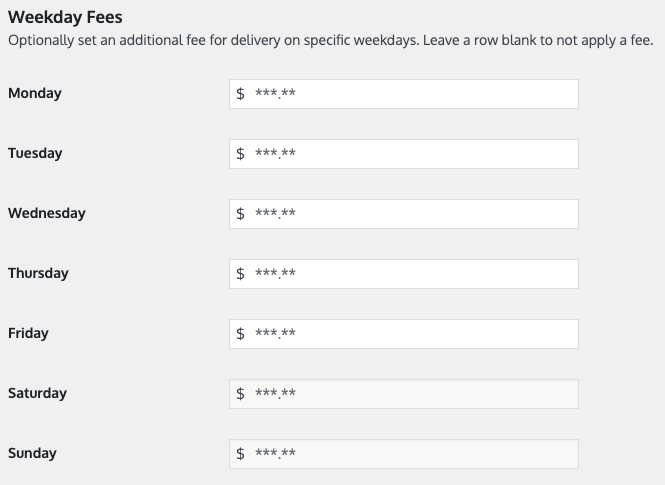 Any fees entered here will be added to the cart if the delivery date selected falls on that weekday.
A common use for this is a surcharge for Sunday deliveries.